Schermerhorn Symphony Center Seating Chart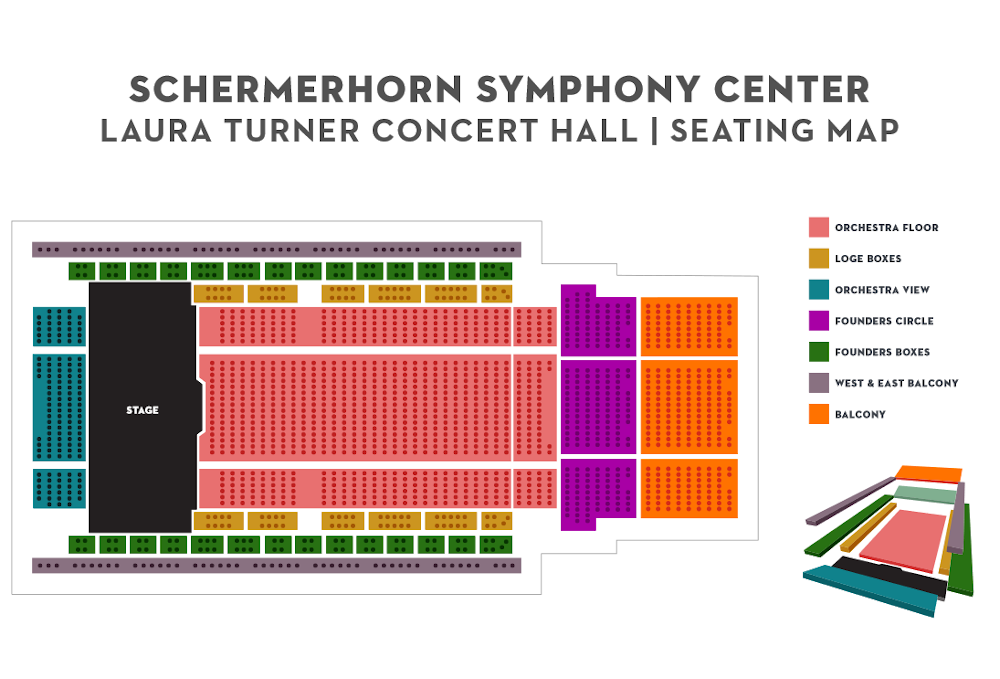 Schermerhorn Symphony Center offers 1,844 seats across the multi-level venue. Wheelchair seating is availble throughout the venue, though main floor seats are best for patrons with mobility issues. Standard seating is theatrical style seating with cushioning and armrests designed for maximum comfort.
NOTE: Depending on the type of event, the seating configuration may change . Always check the individual seating map displayed for your chosen event when selecting your tickets.
Reserve your desired seats today by purchasing your tickets while they last. Visit the Schermerhorn Symphony Center schedule to see all upcoming events.
To view the ticket & refund policies please visit the ticket information page.